Are you looking for a modern and edgy crime film to watch one evening? If so, you may be thinking of watching BlacKkKlansman, an award-winning crime film from 2018. Is this film worth a watch? Let's find out!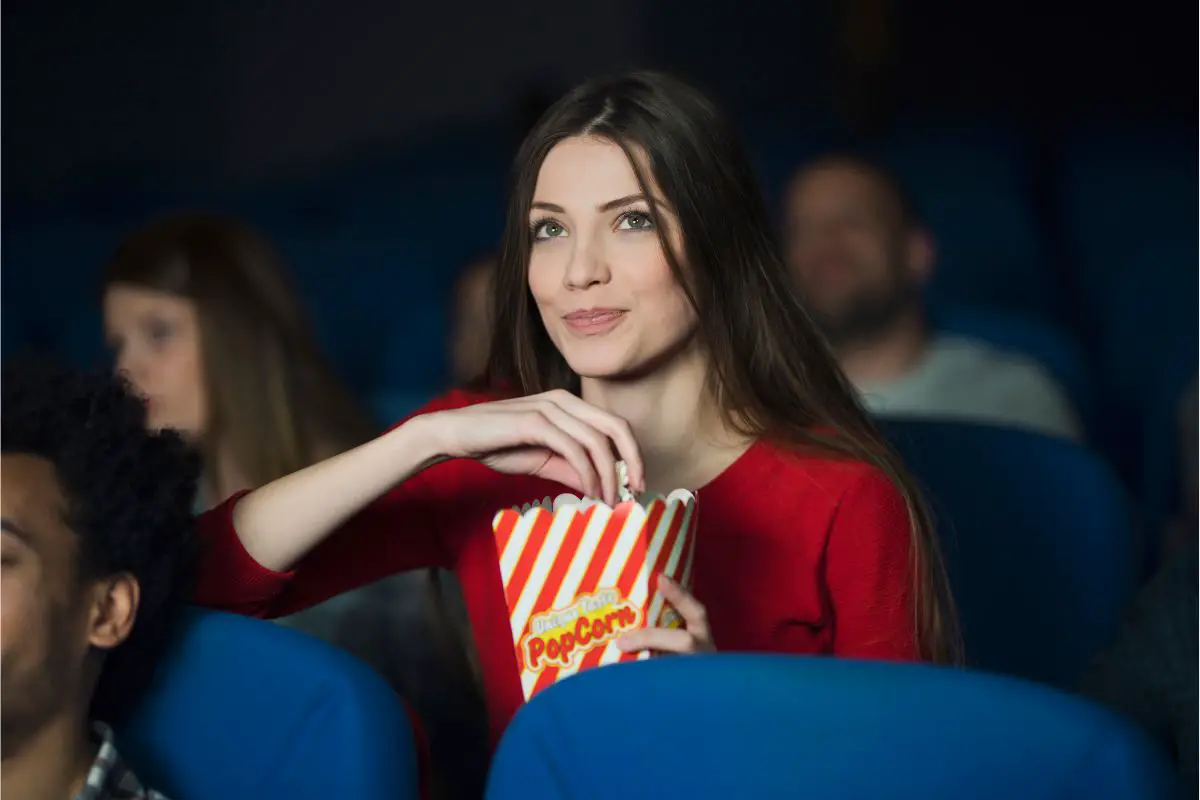 BlacKkKlansman was directed by Spike Lee, a critically acclaimed director whose work often explores issues of race and colorism. It is based on a memoir by Ron Stallworth, who is portrayed by John David Washington in the film.
BlacKkKlansman also stars Adam Driver, Topher Grace, and Laura Harrier.
The movie tells the narrative of Stallworth, who gained prominence as the Colorado Springs Police Department's very first African-American detective. Stallworth embarks on a deadly job to infiltrate the Ku Klux Klan.
The film explores themes such as race relations, identity, and justice.
Now that you know everything that you need to know about this film, this is what we thought about BlacKkKlansman.
Our Review
The Good
This film's satire is sensational. Though it can be a little heavy-handed at times, the satire of BlacKkKlansman is often focused and punchy, resulting in some interesting racial commentary.
The portrayal of racial violence is disturbing yet incredibly important.
BlacKkKlansman marks a high point in Spike Lee's occasionally patchy career. Though his themes are far from subtle, Lee has a lot to say about race relations.
Having gone through something of a career lull before this film, thanks to films such as Da Sweet Blood of Jesus and Oldboy, it is pleasant to see Lee at the top of his directorial career once again.
Though Spike's previous films have been incredibly critical of the police and their handling of race relations, this film's depiction of the relationship between the police and the black community feels a little more nuanced.
This is because he portrays some people as good while others as corrupt instead of merely focusing on one side of this spectrum.
Moreover, the film is filled with compelling performances. As the protagonist, Washington steals the show. His depiction of Stallworth is equal measures of hilarious and tragic.
One of our favorite scenes in the movie involves Stallworth pretending to be racist over the phone to penetrate the KKK, much to the delight of his colleagues.
Washington's version of Stallworth is hilariously excessive in this scene, which is sure to make the audience laugh their socks off!
Adam Driver, who has risen to fame thanks to his stand-out roles in the Star Wars franchise, Inside Llewyn Davis, and Silence, portrays Detective Flip Zimmerman. As Stalloworth's colleague, Zimmerman goes undercover to infiltrate the KKK.
Driver delivers a masterful performance.
Driver's character is muted for the majority of the film but still manages to balance both the comedy and emotions of the role.
We love the idea that Zimmerman has to "pass" to infiltrate the KKK, an interesting role reversal and commentary on how black people have historically been forced to pass as white.
Driver certainly earned his Best Supporting Actor Oscar nomination for his phenomenal performance.
Aside from Washington and Driver, the supporting cast is also stellar. Some of our favorite cast members include Topher Grace, Ashlie Atkinson, and Laura Harrier.
The Bad
One of the main disadvantages of BlacKkKlansman is that it glosses over many of the points in Stallworth's real-life memoir.
The movie also revises history, such as setting the narrative in 1972 despite these events occurring in the late 70s. So if you like historical accuracy in your movies, BlacKkKlansman may not be the best option for you.
Though some of these changes arguably add to the themes of the movie, such as making Driver's character Jewish, other changes simply feel unnecessary.
While we enjoyed the use of comedy in BlacKkKlansman, some people may find the juxtaposition between this humor and the film's more serious themes a little jarring.
Sometimes, the film has such strong tonal whiplash that members of the audience may feel uncomfortable.
Should You Watch BlacKkKlansman?
BlacKkKlansman is certainly a worthwhile watch. If you enjoy watching real-world events through movies, this film is a must-see.
Plus, if you like watching films that are unafraid to wade through complex yet important themes, you'll love BlacKkKlansman.
If you enjoy watching films that delicately balance comedy with more serious themes, you should enjoy BlacKkKlansman.
Just bear in mind that this movie is not suitable for younger viewers. It has an R rating due to the use of strong language. Not to mention, some of the film's darker themes may not be appropriate for everybody.
Final Thoughts
BlacKkKlansman is an acclaimed and award-winning film for good reason. It explores fascinating themes and offers incredible commentary on social issues that are just as relevant today as they were in the '70s.
Thanks to amazing performances and direction, this movie is truly unmissable.
We give BlacKkKlansman 4 out of 5 stars.
If you liked this article, you might enjoy our post on 'We're The Millers Movie Review'.
Latest posts by Max Roberts
(see all)