Disney: it's a household name and one of the most recognizable brands in the world. Disney has come a long way since its inception, and each year, it continues to evolve in dramatic ways.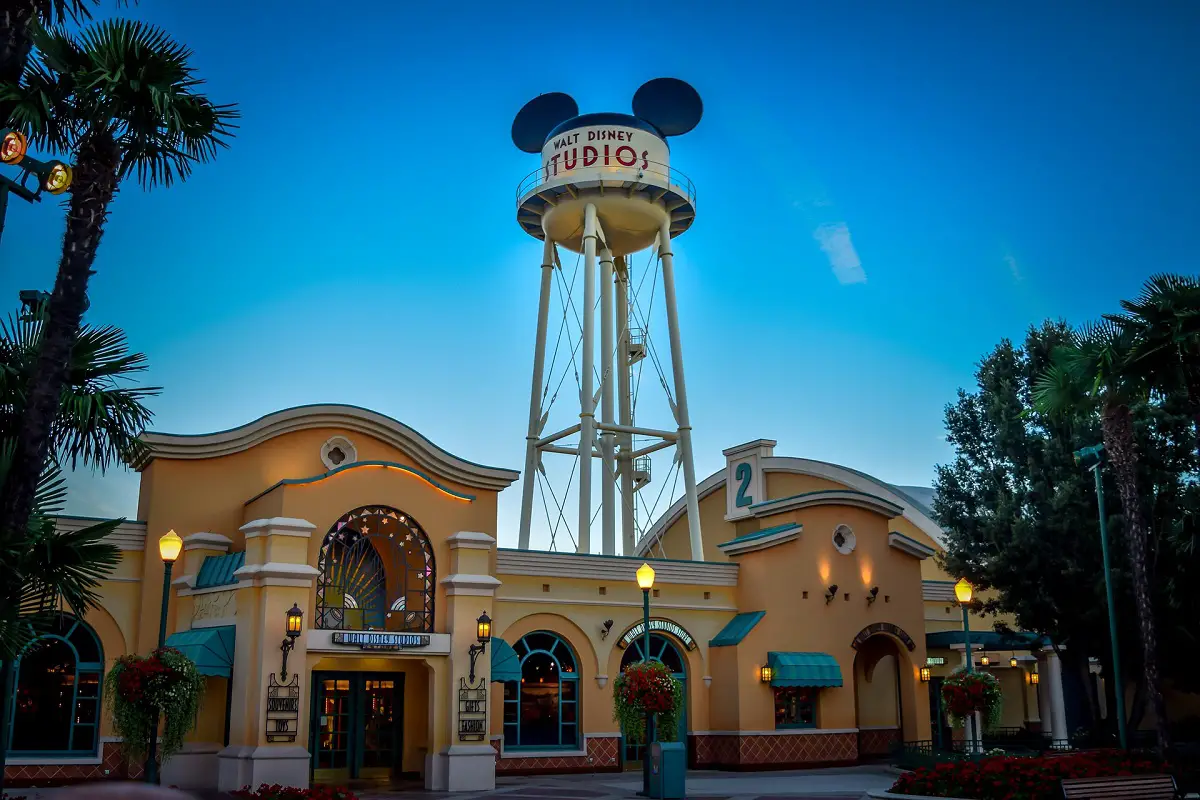 Do you want to learn more about the fascinating history behind Disney and get a glimpse of its future?
Click here to learn more about who owns Disney, what Disney owns, and where the company may be heading in the future.
When Was Disney Founded?
Disney began its rise to power in the summer of 1923. Walt Disney arrived in California and had big hopes for his cartoon "Alice in Wonderland", which he wanted to use as a pilot, selling a series called "Alice Comedies" to a distributor.
Soon after Disney's move to California, things started picking up speed as a distributor was hired to bring Alice Comedies to the world in October 1923.
Walt Disney signed a contract to make six more films for the series, and it was after Alice Comedies was finished that Disney began working on his most famous film – Steamboat Willie, with Mickey Mouse.
Unsurprisingly, Mickey Mouse took the world by storm, and it was this popularity that encouraged Walt Disney's own studio to create its first feature film.
Although this went significantly over budget and took a staggering 300 animators to bring to life, "Snow White and the Seven Dwarfs" was the end result, and it made its debut in the winter of 1937.
The Life Of Walt Disney
Disney wouldn't be where it is today without the man himself, but what do we know about Walt, and what was his life like before and after Disney took the world by storm?
In 1901, Walt Disney was born in Chicago, Illinois, and spent most of his childhood in Missouri, and it was here that his talent began to shine through, as he spent most of his time painting, drawing, and selling pictures.
At the start of his working life, Walt Disney began creating adverts for movie theaters, newspapers, and magazines.
During this time, he was first introduced to the cartoon Ubbe Iwerks, who went on to join Disney as a chief animator in 1922.
Around the time that Iwerks joined the studios, however, the studio went bankrupt in 1923 after Walt Disney was unable to pay the salaries of his animators and make up for studio profits.
This was when Walt and his brother put the money they had left together and opened a studio in Hollywood.
Mickey Mouse was the first big character Walt Disney created, and he helped him win an academy award in 1932 for his work.
Disney's success only continued to skyrocket, and a little over 20 years later, the first-ever Disneyland was opened. Walt's plan to create Disneyland was inspired by his trip to a children's theme park in California.
Although Walt got to see Disney's rise to fame and made a lasting mark in the industry, he died in December 1966, aged 65, after doctors discovered a massive tumor on his left lung.
Roy. O. Disney, Walt's brother, vowed to continue working on outstanding Disney projects and honor his brother's name. Roy died in 1971 but continued the work of his brother until his passing.
Disney CEO History: Who Owns Disney Now?
After Walt and Roy died, Disney didn't end.
After their passing, Disney was led by an extensive team trained by the Disney brothers, including Ron Miller, Donn Tatum, and Card Walker.
Donn Tatum was the first to take over Disney and served as CEO from 1971-1976.
Although he served as president and CEO, Card Walker took over as president in 1972, E.Cardon Walker (Card Walker) was president from 1972-77 and also CEO from 1976 to 1983.
From here, Ron Miller took over from 1983 to 1984. Despite only serving as Disney's CEO for a year, Ron Miller created the infamous Touchstone label.
This gave Disney the opportunity to make films for adult audiences without tainting the family-friendly face that Disney had spent years building up.
He even established the Disney Channel brand and made some of the first attempts at computer animation. Unfortunately, Roy.E.Disney and other shareholders removed him from his position during the Save Disney campaign.
After Ron Miller, came Michael Eisner. Ron Miller hadn't been a favorite, and hopes were pinned on Michael Eisner to save the company.
Before his time at Disney, Eisner had been president and CEO of Paramount studios from 1976 to 1984. He then became the CEO of Disney from 1984 until September 2005.
It was then that Bob Iger, who served under his predecessor Eisner from 2000 to 2005, became the company's CEO.
During his time as CEO, Disney celebrated its success as one of the world's most reputable and successful companies, and Iger even helped with the acquisition of Pixar in 2006.
Thanks to Iger, Disney also acquired Marvel Entertainment in 2009, and Disneyland Hong Kong was opened. Unfortunately, during a surprise announcement in 2020, Bob Iger stepped down as CEO.
This brings us to our current Disney CEO, Bob Chapek. Bob Chapek took over the role of Disney CEO after Iger stepped down in 2020 – previously, he was the head of Disney Experience, Products, and Parks.
Before he took over as CEO, he was responsible for a mass expansion of Disney parks, and he oversaw the company as it had to close several of its theme parks, lay off employees, and more.
He also helped the company with its reopening and has got great results from the Disney+ streaming service.
The Top 10 Owners Of Walt Disney Co
So, we know who the CEO of Disney is – but who actually owns Disney? Well, there are ten significant company owners, some you would have heard of and others you wouldn't have.
Let's take a closer look at the top ten owners of Walt Disney Co below:
The Vanguard Group, Inc: 7.38% Stake
BlackRock Fund Advisors: 4.10% Stake
SSgA Funds Management, Inc: 3.96% Stake
State Farm Investment Management: 1.87% Stake
Geode Capital Management LLC: 1.67% Stake
Northern Trust Investments, Inc: 1.32% Stake
Morgan Stanley Smith Barney LLC: 1.06% Stake
T. Row Price Associated, Inc: 0.95% Stake
Norges Bank Investment Management: 0.81% Stake
BlackRock Investment Management: 0.77% Stake
Does The Disney Family Own Disney?
Although the fortune of the Disney family isn't known, according to Walt Disney's grand-nephew, they own less than 3% of the company.
Despite Walt's success, it seems most of the Disney family have chosen to stay out of the Disney business and instead have donated millions of dollars of their fortune to charity.
It was said that Walt Disney tried to give his family a normal, simple, and happy upbringing, and it seems his children tried to do the same.
Walt's daughter Diane who died in 2013, and had seven children, said she tried to raise her children with a typical upbringing. Her children also stated that they had a "simple, traditional family life."
Walt Disney's other daughter, Sharon, also tried to protect her children from the Disney fame until her death in 1993, aged 56. All children have kept relatively quiet about their side of the Disney fortune.
However, Sharon's twins become entangled in a feud about their $400 million trust fund.
Stories of manipulation, disability, drug addiction, and more were at the center of the feud, as the children's father, Bill, argued that the trustees were manipulating his daughter.
However, Michelle and the trustees argued that her twin Brad was unable to have access to his share of the money due to a disability and that their father was taking advantage of the situation.
Not all aspects of the Disney family's lives have been as complicated or removed.
On the other side of the family, Roy. O and his wife Edna Francis had their child Roy. E. Disney in 1930. Roy. E later became the senior executive of the Walt Disney Company.
In 2003, after Disney stocks skyrocketed, Roy. E announced his intention to sell a staggering 7.5 million Disney shares. Unfortunately, Roy. E passed away in 2009 after a battle with stomach cancer.
The desire to be minimally involved with the family business has mostly dominated the lives of the Disneys.
Abigail Disney, the daughter of Roy. E has spoken of feeling "embarrassed" about the family's fortune," saying that she feels "hyperconscious about what wealth does to people." and that she "didn't recognize the family as I [she] got older."
What Do Disney Own?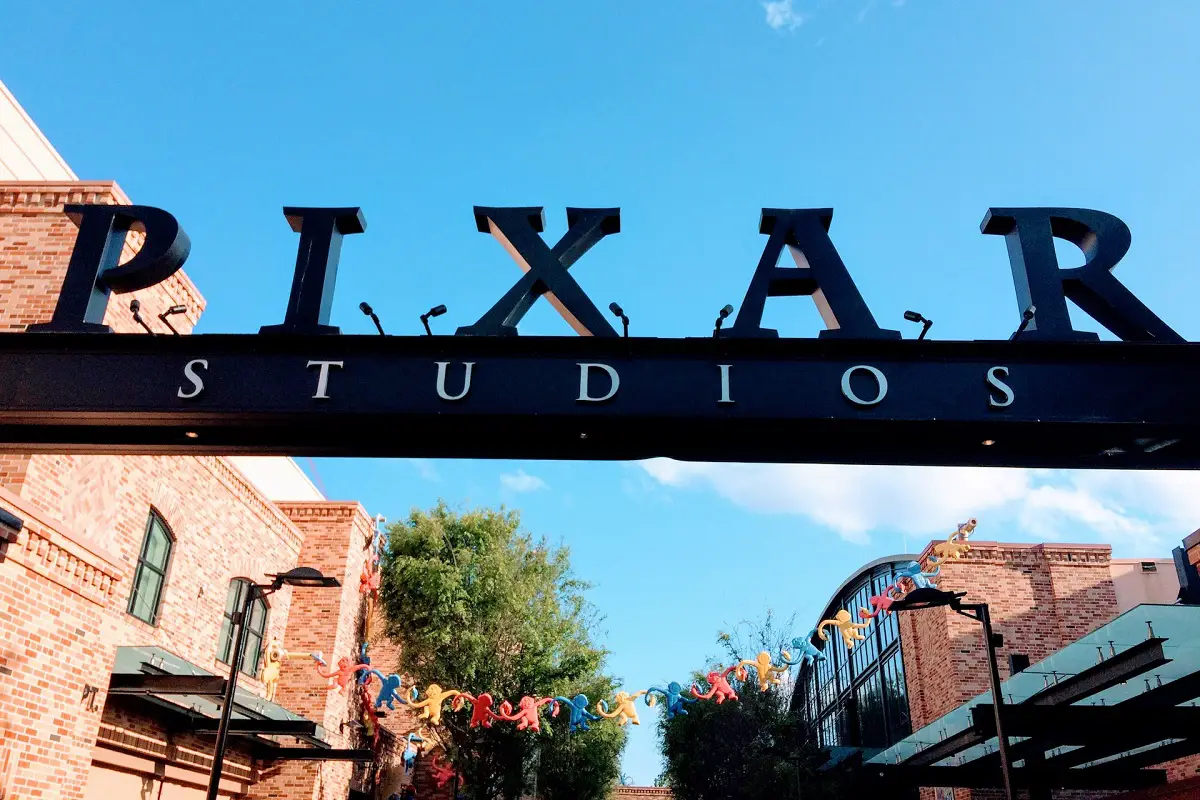 Walt Disney Co is estimated to be worth a massive $223.63 billion.
The American multinational conglomerate has accumulated a staggering amount of wealth over the years, and one of the most significant factors behind its success is the other companies it owns.
So let's pick apart a few and take a look at some of the largest companies Walt Disney Co owns.
ESPN
ESPN, originally known as the Entertainment and Sports Programming Network, is an American basic cable sports channel.
ESPN provides viewers with real-time, to-the-minute updates about all sports, from basketball and soccer to cricket and F1.
Disney has an 80% stake in ESPN, and it's jointly owned by Disney and Hearst Communications, which own the outstanding 20%. Disney acquired ESPN in 1996.
ABC
ABC, or the American Broadcasting Company, is an American TV network, and it's one of the country's major television networks, alongside FOX, NBC, and CBS.
ABC was founded in 1943, and it's one of the leading developers, producers, and distributors of entertainment content in the country.
Disney acquired ABC in 1995, when it was known as Capital Cities/ABC Inc., and rebranded it as the ABC group. The acquisition deal of ABC is said to have been worth a massive $19 billion.
Marvel
Marvel Entertainment was completely changed in 2009 when Disney acquired it for approximately $4 billion.
Before Disney swept Marvel off its feet, it was owned by one Ronald Perelman, under the company MacAndrews & Forbes Holdings.
Before Perelman bought Marvel in 1989, it was owned by New World Entertainment, and in 2019, it was reported that since Disney purchased Marvel in 2009, it made the company over $18 billion.
Lucasfilm
Revered filmmaker George Lucas founded Lucasfilm in 1971. Even if you don't recognize the name, you'll know some of the studio's most popular creations, which include Indiana Jones and Star Wars.
In completed production status, Lucasfilm produced around 19 movies, which were primarily Star Wars and Indiana Jones features.
Disney acquired Lucasfilm in 2012 in cash and stock – $4.05 billion in cash and $1.855 billion in stock.
Since buying Lucasfilm, Disney has released several films under Lucasfilms, including several Star Wars features, which bought in more than $4 billion, recouping their initial investment.
Lifetime
The Lifetime TV network is an American cable channel that's a part of Lifetime Entertainment Services.
Disney is another company that's owned by both Disney and Hearst Communications, this time with a complete 50/50 split. The lifetime channel is mainly aimed at women and features women in almost all of its lead roles.
The History Channel
The History Channel (now just known as HISTORY) is an American television network that viewers must pay to access.
Some of the channel's most popular shows include After Jackie, Kings of Pain, Forged in Fire, The Booze, Bets, and Sex that Built America, and more.
Disney bought the History channel at around the same time it bought Lifetime.
Vice Media
Vice Media Group LLC is an American and Canadian media and broadcasting company with five primary business areas: VICE news, VIRTUE, VICE Studios, VICE TV, and VICE.com.
VICE was founded in 1994, and although it was first launched as a 'punk zine,' it has since become one of the most popular youth media companies in the world.
Disney bought Fox's stake in Vice Media in March 2019, and it now owns a 26% stake in the company.
A&E
A&E networks is yet another joint venture between Hearst Communications and The Walt Disney Company, with each owning a 50/50 share. Both companies took complete ownership over the A&E TV Network in 2012.
Pixar
In January 2006, Disney bought Pixar, a giant in the world of movie animation. Pixar is most celebrated for bringing the world the infamous blockbuster hits Toy Story, Monsters, Inc., and A Bug's Life.
Disney bought Pixar in 2006 for a whopping $7.4 billion. Before Disney took ownership of Pixar, it was owned by Steve Jobs from 1986-2006.
Hollywood Records
Hollywood Records is one of America's biggest record labels, focusing primarily on hip hop, country, alternative, rock, and pop.
Some of the most famous artists in the world under Hollywood records include Selena Gomez, Miley Cyrus, Sabrina Carpenter, and Zendaya.
Historically, it has even had artists like Papa Roach, Queen, and Hans Zimmer in its name. Disney bought Hollywood Records in 1997.
Touchstone Pictures
Touchstone Pictures Inc is a separate production label of Walt Disney. It was introduced as a way for Disney to create films for adults without tainting its legacy as a family-friendly business.
Touchstone was founded by the former CEO of Disney, Ron W. Miller, in 1984.
Some of Touchstone's most famous films include Pretty Woman, Coyote Ugly, 10 Things I Hate About You, Good Morning Vietnam, The Nightmare Before Christmas, and more.
Other lesser-known companies that Disney owns, or has a significant share in, include:
Core Publishing
Steamboat Ventures
Earth Star Inc
Maker Studios
Disney also owns other studios, including 20th Century Studios, 20th Century Animation, and Searchlight Pictures.
Aside from companies, Disney also owns several popular franchises and brands, including:
The Muppets
Indiana Jones
Winnie the Pooh
Star Wars
Narnia
The Pirates of the Caribbean
Disney Princesses/Princes
Greys Anatomy (and other popular ABC shows)
Assets Owned Or Formerly Owned By The Walt Disney Company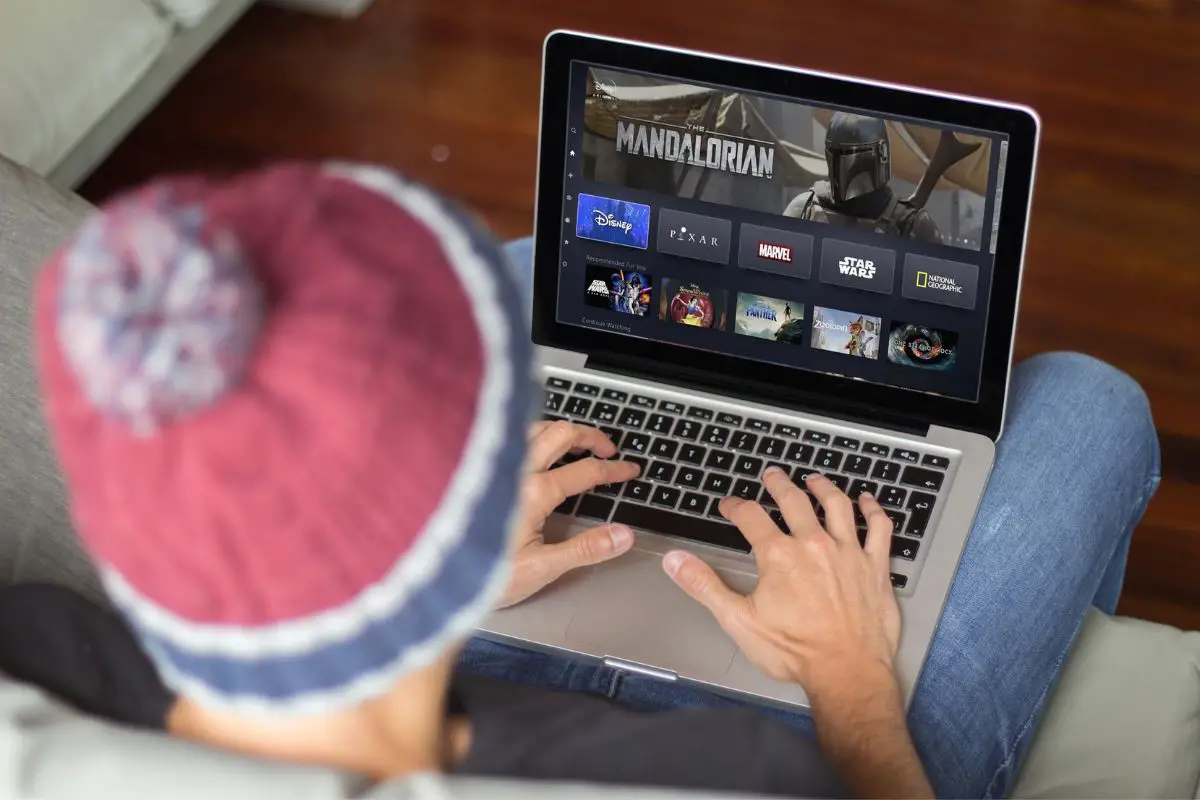 Believe it or not, the list doesn't stop there. The Walt Disney Company also owns and has owned many other assets, including:
Disney Enterprises, Inc.
TWDC Enterprises 18 Corporation
Disney Worldwide Services, Inc.
The Disney Children's Center, Inc.
D23
Grand Central Creative Campus
Disneynature
Disney Digital Studio Services – Studio Post Production
Studio Production Services
Disney Theatrical Productions
Disney Live Family Entertainment
Disney Theatrical Licensing
New Amsterdam Theatrical Productions, Inc
Walt Disney Theatrical Worldwide
New Amsterdam Development Corp.
Buena Vista Theatrical Merchandise, LLC
Buena Vista Theatrical Ventures, Inc
Buena Vista Theatrical
Walt Disney Television, Entertainment
Disney Branded Television (includes the Disney Channel, Disney XD, Disney Junior, and Disney Original Documentary)
FX Networks
National Geographic Global Networks
Disney Platform Distribution
Networks Group
Disney Music Publishing
Walt Disney Records
RMI Recordings
Disney Streaming Services
Cake Solutions
NHL.tv
BAMTech Europe
Disney Digital Network
DisneyNow
Movies Anywhere
The Disney Acquisition Of Fox
Clearly, Disney has its hand in many pies, and it doesn't plan on stopping anytime soon.
One of Disney's most notable acquisitions happened in 2019 when the Walt Disney Co acquired the 21st Century Fox Company. This was announced in 2017 and completed in 2019.
The merger, an eye-watering $71.3 billion deal, means that Disney owns plenty more movies and TV shows than before. It also has an abundance of film rights, including those to X-Men, Fantastic Four, and more.
Disney now owns Fox's entire library of film and TV shows.
Due to the merger, Disney has also gained several new movie studios and TV networks, including FX and the National Geographic Channel. However, Disney does NOT own the Fox TV Network.
Rupert Murdoch, the media empire giant, still owns various holdings in Fox Sports, Fox News, and the Fox TV Network.
He also still has holdings in Fox Corp because, legally, no corporation can own more than one broadcasting network, and Disney already owns ABC.
Although the Fox TV Network will remain separate from Disney, it will lose access to the Fox TV studio due to the merger – the TV studio that produced most of its shows.
Disney And The Hulu Stake
As Disney continues to expand its own empire, it struck an agreement with entertainment giant Comcast in 2019. Before the agreement, Disney acquired Fox's stake in Hulu (33%), giving it a majority stake in the company.
Disney doesn't outright own Hulu, though – instead, Hulu is now a joint venture between Comcast and Disney.
The American subscription streaming service is controlled jointly by both companies. However, Disney wants to aim for complete ownership by 2024.
Does Disney Own Warner Bros?
Disney and Warner Bros have experienced what can only be described as intense rivalry for decades.
Despite Disney's extensive history of buying studios and various companies, Disney does NOT own Warner Bros, and it has its own intellectual properties.
However, Disney DOES own several other popular studies, which include Marvel and Pixar, as some of its biggest names.
There is no plan for Disney to acquire Warner Bros, although the media giant almost acquired DC Comics in 2021.
However, the offer soon fell flat, and since then, Disney has announced no further plans to acquire any part of the Warner Bros company.
The Future Of Disney
Like anything in life, it's not always possible to tell the future. However, Disney has given us a glimpse into its plans for the company going forward, and unsurprisingly, there's more mass expansion and investments to be made.
Here are a few of the things we know about the potential future of Disney and what direction the media giants might be heading in.
"Storyliving By Disney Community"
If you're a big fan of Disneyland, you might need to take a seat.
The Walt Disney Company has unveiled plants to create a "Storyliving by Disney Community", which is essentially a planned community where Disney fans can live – and it may offer some of the same Disney magic we see at the theme parks plus some other incredible experiences.
According to Disney, the first community will be called Cotino, and Disney plans to build it near Palm Spring on 618 acres of land.
If you know a thing or two about Walt Disney, you'll know that this area was one of his favorite places to escape, making the idea behind Cotino rather poignant
Several housing units will be available, including condos and estates, and although the housing will be available to all, one particular area will be dedicated to residents aged 55 and over.
So, if you're looking to retire to your own Disney paradise… your prayers may have been answered.
Disney will also provide several curated experiences in Cotino, which could include special entertainment, wellness programs, and cookery classes.
What's more, Cotino will even have its own 'district' where residents can shop and dine, and there will even be a beachfront hotel – so, if you can't afford to live in Cotino, you can definitely still visit.
Although Disney hasn't offered an exact timeline of when they expect Cotino and other Storyliving communities to be completed, it's clear that they plan to start building several communities over the next few years.
So, if you like the idea of living in a Disney paradise… watch this space.
More On The Future Of Disney
Storyliving by Disney Community is one of the only solid plans Disney has in its future. However, if we're to theorize and take a few stabs in the dark, there are several ways that the future of Disney could look very different from the present.
Some potential changes to Disney could include:
Shorter theatrical release windows, which would be different from the 90-day standard window.
More public and hands-on approaches to tackling hot topics, especially since Disney's historical lack of response to key events has sparked some criticism.
'Free' Disney holiday extracts (including parking, magicbands, and more) could be ousted. Some have already been replaced by new Disney alternatives or outsourced to third-party contractors and programs.
More Disney Hotels and Resorts could be built, especially since they're booming in popularity.
The Bottom Line
The Disney we know today is a far cry from the Disney we knew at its inception. Although many of Walt's core visions remain the same, the company itself has changed almost beyond recognition.
It feels like Disney owns almost everything, and with the way the company is going, we can expect it to take over many more big names in the future.
If you liked this article, you might enjoy our post on '10 Amazing Blake Lively Movies Worth Your Time'.
Latest posts by Max Roberts
(see all)