Regal Cinemas is the 2nd largest theater circuit in the United States. Of course, like most theaters out there they have concession stands that sell a number of food and drinks.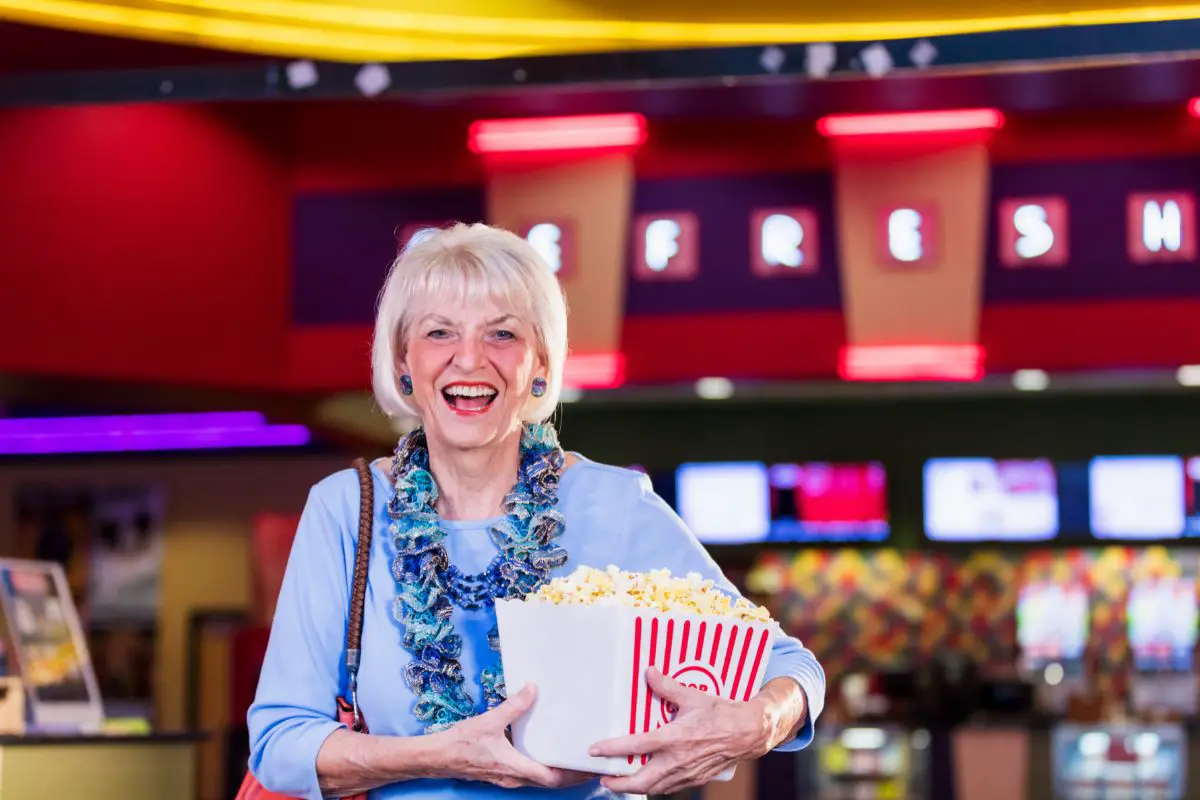 Millions of Americans will pick up a bite to eat or a quick drink at these concession stands before the movie begins.
But just how much are the snacks and drinks? Find out here.
Popcorn
Small Popcorn: $6.00 – $6.50
Medium Popcorn: $7.00 – $7.50
Large Popcorn: $8.00 – $8.50
Caramel Popcorn: $6.50
Zebra Popcorn: $7.50
Cheetos Popcorn: $7.00
Candy
Various Candy: $3.99 – $4.49
Ice Cream: $4.79
Snacks
Gourmet Pizza: $7.00 – $8.00
Cheeseburger & Fries: $8.50 – $9.00
Spicy Chicken Sandwich & Fries: $8.00 – $8.50
Boneless Chicken Wings: $7.00 – $9.00
Hot Dog: $5.00 – $5.50
Corn Dog Nuggets: $4.00 – $5.00
Nachos: $6.50 – $7.50
Gourmet Pretzel: $4.00 – $4.50
Pretzel Bites: $6.50 – $7.00
Cinnabon Gooey Bites: $4.50 – $5.00
Cheese Sticks: $8.00
Fiesta Poppers: $6.00
Onion Rings: $5.00
Loaded Fries: $7.00
Churros: $6.50 – $7.00
Beverages
Small Soft Drink: $4.99 – $5.49
Medium Soft Drink: $5.00 – $5.99
Large Soft Drink: $6.00 – $6.49
Small ICEE: $5.50 – $6.00
Medium ICEE: $6.50 – $7.00
Large ICEE: $7.00 – $7.50
Bottled Water or Drink: $5.00 – $5.50
Coffee: $3.00 – $4.00
Combos
Gourmet Pretzel and Medium Soft Drink: $9.99
Hot Dog and Medium Soft Drink: $9.99
Nachos and Medium Soft Drink: $9.99
About Regal Cinemas
Regal Cinemas, acquired by British theater chain Cineworld in 2017, is the second largest cinema chain in the world.
With around 10,000 screens, popcorn is usually on the menu for thousands of fans every day.
As you can see from the price listings above, Regal offers a standard range of concessions at each of its theater locations, of course some items will vary at certain locations.
They've also partnered with some known brands such as Nathan's Famous and Cinnabon to offer some unique options at their concession stands.
Why Is Regal So Expensive?
You may be wondering why Regal's concession prices are so high, and trust us, you aren't the only one.
Most theaters will inflate their prices since most customers will pay for it as it's the only option there.
But they do have cheaper prices than their main competitor, AMC.
Most theaters will make a low proportion of their total profit from ticket sales, so that means they have to make up for it in some way.
They've chosen to make money in other areas of their theater, which unfortunately means that the prices of the snacks and food are likely to stay where it is or go up.
Regal Concession Deals And Discounts
As you can already tell, the concession stands are quite expensive, so I bet you're wondering if there's any deals or discounts to be had.
Regal does seem to offer more concession discounts compared to competitors, and with that in mind, we've found a few discounts and deals which are:
Whenever you purchase a combo, you'll only have to pay $3 for candy
If you download the Regal app, you'll get different coupons each month
Regal Crown Club members receive 25% off candy every Monday, and 50% off popcorn every Tuesday
You can get free refills on large popcorn and large soft drinks
AARP members get $3 off any purchase of any popcorn and soft drink combo
If you liked this article, you might enjoy our post, 'AMC Black Vs Yellow Tickets'.
Latest posts by Max Roberts
(see all)