This hilarious film stars Kevin Hart and Ice Cube, both are amazing actors that just bring the energy to the film. Ride Along is an action, comedy, crime film which was made in 2014.
IMDB rated this film a 6.1/10 which is a pretty good score overall.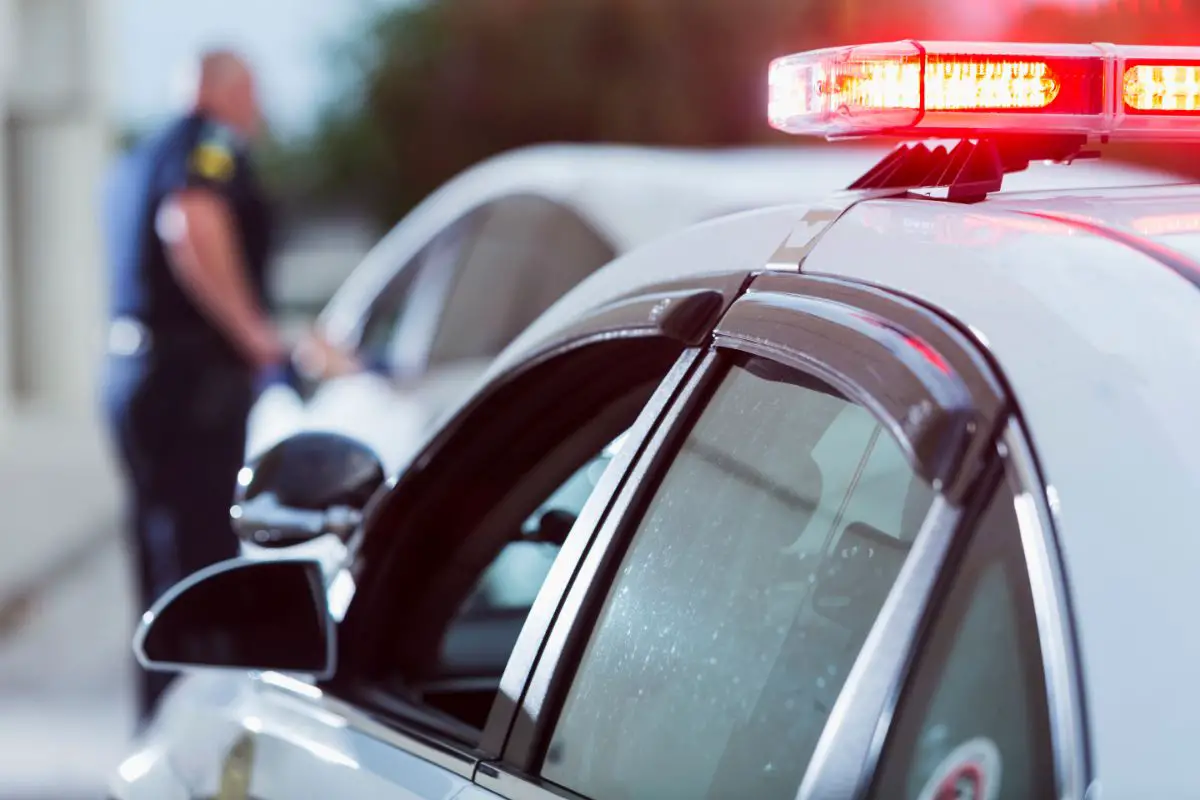 If you are unsure whether this film is okay to wait for yourself or for your family, you have come to the right place. We are going to talk about everything you could possibly need to know about this film.
So, without further ado, let us drive right in!
What Is The Story?
This film is about an aspiring police officer named Ben who is hell-bent on marrying his girlfriend.
But before he can propose to her, he has to get approval from her Brother who is one of the best detectives in the Atlanta Police Department.
Ben gets accepted into the academy where he funnily gains the confidence to ask for his girlfriend's brother's blessing.
The brother, James is unconvinced and brings Ben on a ride-along through the toughest part of town. This was meant to terrify Ben but the pair land in more trouble than they bargained for.
The Cast
The cast of a film can be a huge proponent in helping you to decide if a film is for you. That is why we have listed the main actors of this film for you to peruse.
Let's take a look at who has a part in this action, comedy crime film.
James Payton Played by Ice Cube
Ben Barber Played by Kevin Hart
Angela Payton Played by Tika Sumpter
Lieutenant Brooks Played by Bruce McGill
A.J. Played by Ken Jeong
Detective Maya Played by Olivia Munn
Who doesn't love a Kevin Hart film? They are always funny and lively, this film is all of that and more.
If that cast hasn't sold you then make sure to read on. There is plenty more to learn about this film that you will love.
What Do Parents Need To Know?
This film has been rated PG-13 in the United States. But what does this film contain, and why does it warrant that age rating?
Well in this section we are going to go over some of the things that this film contains and to what degree. So, let's get started!
Sex And Nudity
The sex or nudity themes in this film are not explicit. The sexual themes include a make out scene, sexual references, a scantily clad woman, low cut clothing for women, and some mild sexual references.
While these scenes are not explicit or extreme they may be inappropriate for children of a certain age.
Violence And Gore
This movie contains fighting and blood. There is no gore in the film. Just be aware that there are gun fights, explosions, which result in people dying and blood being present on the scene.
Some instances of violence are comedic though. For example there is a man that gets shot multiple times but does not die.
This scene is supposed to be funny but if you or your children are sensitive to violence this may be too much for you.
Profane Language
This film contains some profane language. Some of the words that are used include the following: Jesus, assholes, piss, as well as a few other swear words or crude words.
Substance Abuse
There is mild substance abuse in this film. One scene for example is in a strip club. In this scene there are alcoholic beverages that are drunk by many people.
As far as we know that is no imagery of people using narcotics or smoking.
Frightening Or Intense Scenes
In our opinion this film is neither frightening nor intense. There may be mild tension but that is just so that the story can go forward with an obstacle in the way.
Our Opinion
We really loved this film. It is light-hearted, funny and down right perfect if you need a feel good film. Kevin Hart's movies are always good, and this one is no different.
The film itself is well put together, the lighting, camera work, props and settings are pretty amazing.
The plot line is pretty simplistic, but that is all you need when everything else in the film works so perfectly to make something special.
Final Thoughts
We hope that you have enjoyed reading this article and learning everything you need to know about the first Ride Along film. There is a second one if you really enjoyed this film.
Anyway, with that being said, we hope that you have a fantastic day. No, go ahead and put this film on. You won't regret it.
If you liked this article, you might enjoy our post, 'A Walk Among The Tombstones Movie Review'.
Latest posts by Max Roberts
(see all)