Released in 2013, Delivery Man is one of Vince Vaughn's less funny movies. The instant-fatherhood comedy features surprisingly heavy moments and plenty of laughs, but it never really lived up to expectations.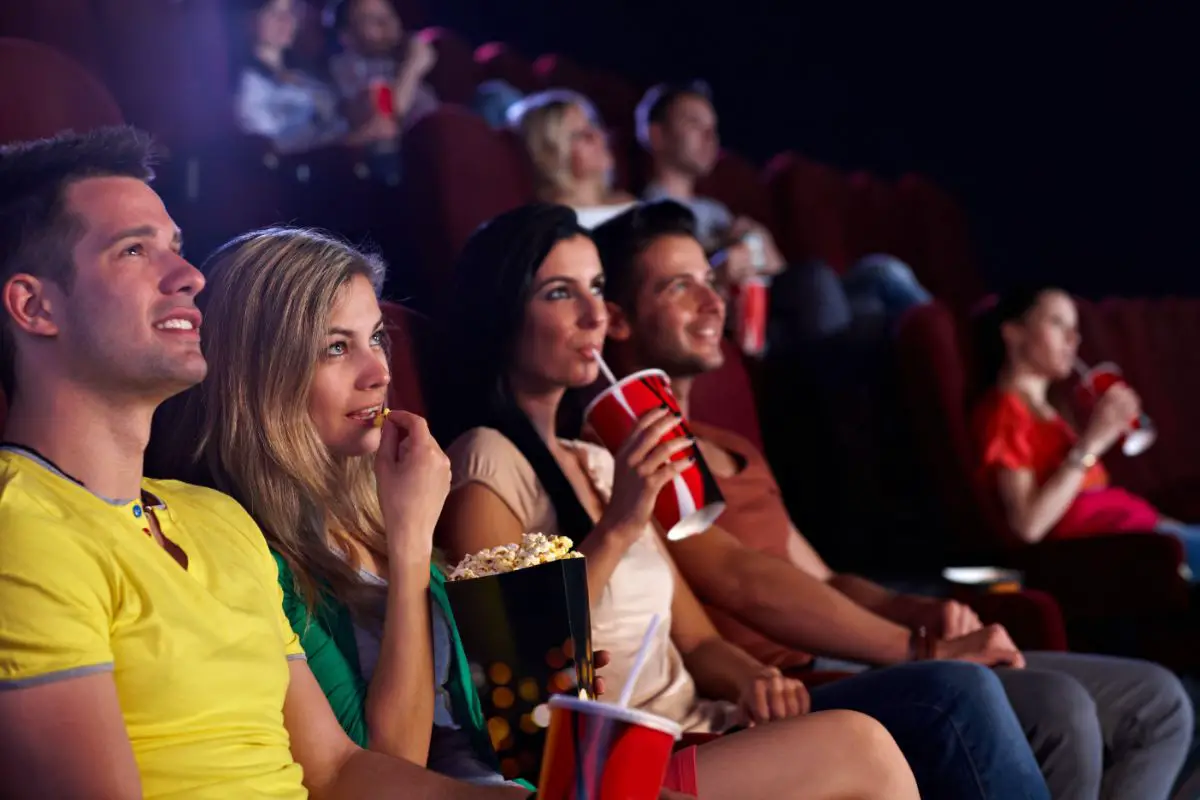 The fact the film only took just over 53 million dollars at the box office probably tells you everything you need to know.
A solid afternoon watch, the film has its funny moments and a great cast, but the sadness and tough issues the film tackles were at times unbearable.
Having said that, there are definitely worse films out there, and it was quite refreshing to watch something a little different from the typical American comedies we're becoming used to.
To give you a better understanding of what the film is about, what it does well, and what it does badly, we've put together a short movie review for you.
Read on to see what we thought about this decent film!
Delivery Man (2013) – Movie Overview
Delivery Man is an interesting, if not quite baffling, yet funny story that follows the life of lovable loser David Wozniak, played by Vince Vaughn.
David is an odd guy that spends most of his time delivering meat for his family's butcher shop, working on multiple pyramid schemes, and attempting to grow his own marijuana.
He also likes to hang out with his best friend and single father who goes by the name Brett, played by Chris Pratt. He also frequently gets together with his girlfriend Emma (Cobie Smulders).
In a crazy turn of events, David one day finds out that he has going to be a father. However, he actually also finds out that he's the father of 533 children already.
This comes after a fertility clinic where he once donated sperm 600 times accidentally cause a mix-up. We know, a bit overtop!
The rest of the film follows David's journey meeting his children and dealing with extremely sensitive topics.
David attempts to spend time with his children without them knowing his identity. However, as his new child's due date approaches, one of the 533 children finds out who David is and demands answers.
The film's story is full of unpredictable twists, tough decisions, heartbreaking moments, and of course typical Vince Vaughn humor.
The Good
In all honesty, Delivery Man is just okay. There are plenty of laughs, twists, and turns, but the film never really seems to get going.
If we had to highlight the best thing about the film, we would probably go for the acting performances of Vince Vaughn and Chris Pratt.
Both actors bring their own vibrant and funny personalities to this film, providing the audience with plenty of laughs in a film that would otherwise be pretty dull.
In particular, the scenes where Brett demonstrates how chaotic and crazy life is with four kids are hilarious. In typical Chris Pratt fashion, each scene with this character is full of laughs and giggles.
We will also give the movie credit for trying to show how fatherhood changes and affects every parent differently. This offers something a little different from other films even if it didn't quite hit the mark.
Delivery Man is also a very easy film to watch. Perfect for those Sunday afternoons sitting by the TV, the film is a great choice if you want to watch something quickly.
The story is fast-moving, easy to keep up with, and has a real feel-good ending.
The Bad
Sadly, there are far more bad things about this film than good. Those of you that love a Vince Vaughn comedy will feel let down by just how serious, and at times depressing this film gets.
Despite being a comedy, the story tackles extremely tough issues that you just wouldn't expect from a jokey film about a man that accidentally gave 600 sperm donations to a fertility clinic.
For example, there are scenes where viewers have to watch one of David's children die after overdosing on heroin. There's also a tragic story regarding one of his severely disabled children.
As if that wasn't enough, we have to watch Brett – in front of his own children – discuss how David should make Emma have an abortion.
In our opinion, the way these issues are portrayed in the film is just way too much and too off-putting for a comedy movie.
The subplot about David owing a debt collector $100,000 seems rushed and just thrown in the film too.
Finally, throughout the whole film, we couldn't decide if the film was trying to show how hard fatherhood can be or simply how one unlucky bachelor's life can quickly change. For a comedy, we don't feel like this should be the case.
Final Verdict
Overall, we are quite glad we watched Delivery Man. The film should be praised for trying to offer something different. The film is also full of plenty of laughs and is easy to watch.
However, for us, the tough issues brought up in the film were just too overwhelming. With far too many upsetting scenes, the comedic value of the film is almost lost.
Having said that, we would only really recommend this film if you're bored one lazy afternoon and feel like watching something in your spare time.
We certainly wouldn't put the film on if we wanted a spectacular comedy film that left us in stitches.
We'd probably give the film a score of 2 out of 5.
If you liked this article, you might enjoy our post, 'End Of Watch Movie Review'.
Latest posts by Max Roberts
(see all)