Are you looking for a funny film to watch this evening? If so, Hit and Run may be a worthy contender. Will this movie have you giggling with raucous laughter or will it bore you out of your mind? Here's our review of Hit and Run.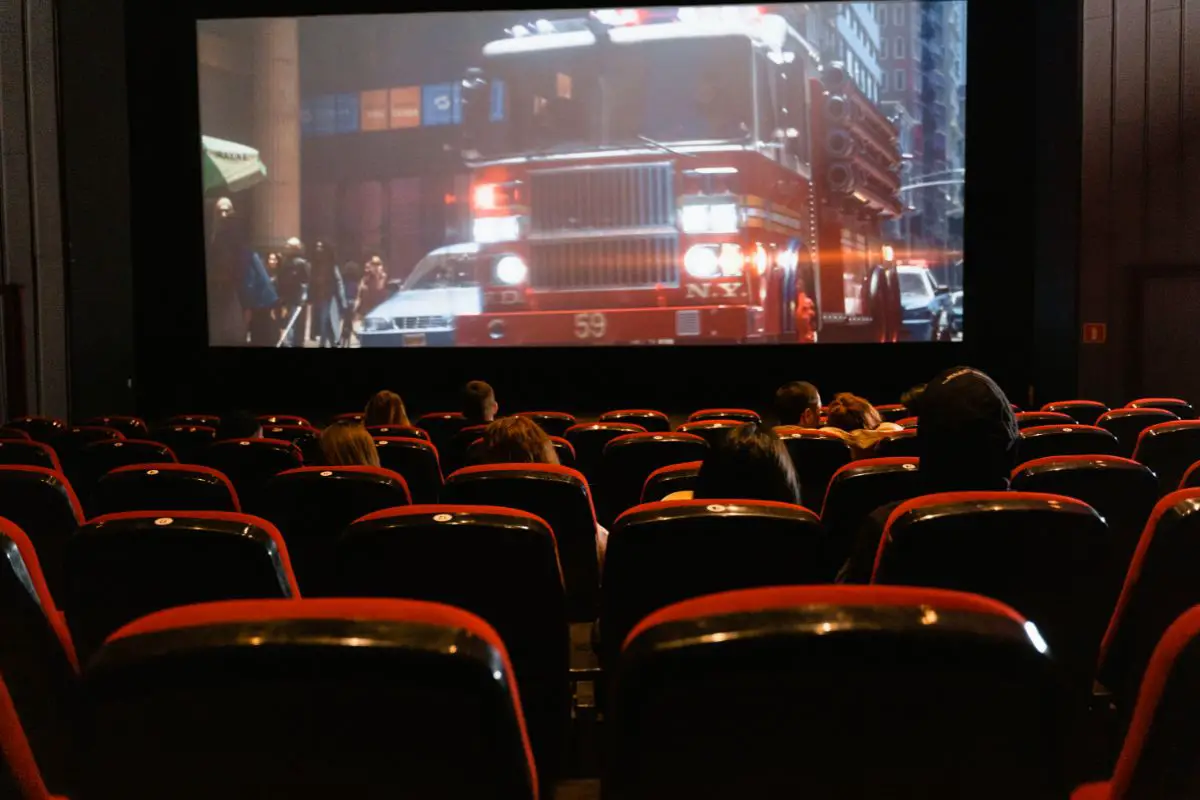 Hit and Run is a comedy movie that first crashed into cinemas in 2012. Dax Shepard not only wrote this movie, but he is also one of the lead actors and the co-director (alongside David Palmer).
Shepard stars alongside his wife, whom he married in 2013 after the release of this film.
In the movie, Shepard plays getaway driver Charlie Bronson. Breaking free from witness protection, Bronson drives his girlfriend, Annie Bean (Bell), to a job interview in Los Angeles.
However, this is a turbulent ride since they are soon followed by U.S. Marshal Randy Anderson (Tom Arnold) and mobster Alex Dimitri (Bradley Cooper). The film also co-stars Kristin Chenoweth and Michael Rosenbaum.
Is Hit and Run worth a watch? Here's our opinion:
Our Review
The Good
There are some strong comedic moments in the movie, particularly from the supporting characters. Tom Armold brings his comedic a-game, resulting in rib-tickling scenes.
Arnold portrays an incompetent marshal who gets involved with the story's antics.
Though her role may be a little underwritten, Bell provides a nice grounding influence to her portrayal of Annie. Bell is known to be a compelling character actress and her performance is no different here.
This is thanks to phenomenal performances in Veronica Mars, The Good Place, and Frozen.
Shepard also offers a strong portrayal of Charlie Bronson. Though his role is nothing out of the ordinary, he nonetheless is a strong leading man and likable character.
One can also feel the passion for motor vehicles that emanates from the movie. Shepard is a serious car enthusiast, a passion that one can feel through the screen. As a consequence, Hit and Run is perfect for car lovers.
It is this interest in cars that led to Shepard creating this movie, to the extent that it features his own vintage Lincoln Continental.
This is certainly a bold risk to take for a movie and we have nothing but respect for Shepard for going to these lengths.
The Bad
The film attempts to make a spectacle with a range of complex stunts. Unfortunately, the movie lacks the budget to pull off these stunts, resulting in them being incredibly uninspiring.
Hit and Run is also extremely inconsistent, attempting to juggle a range of different genres. It tries to not only be a comedy, but also an action and crime movie. The result is a messy film that's completely gone off course.
Though parts of Shepard's writing are fun, other parts are filled with cringe-worthy jokes.
This humor doesn't stand up and some modern audiences may find the gags a little offensive. As a result, it's hard to know whether Hit and Run is a hit or miss.
The pacing is also all over the place, with Shepard's script occasionally racing through scenes while other parts of the movie rattle along at just a few miles per hour.
While Bradley Cooper certainly adds to the star-studded feel of the film, he is not overly convincing as a tough gangster. This is an instance of miscasting for the sake of a famous name.
One could argue that this film is something of a vanity project for Shepard, who uses this vehicle to promote himself as an actor, director, and writer.
The disappointing writing on-screen certainly gives credence to this feeling as does Bell's casting, though one has to give credit to Shepard for his funny performance and some of the stronger comedic parts of his writing.
Should You Watch Hit And Run?
Unless you are an ardent fan of Kristen Bell or Dax Shepard, Hit and Run is unlikely to be the film for you. The film's love for motor vehicles may attract some, especially since the movie was born from Shepard's passion for motor vehicles.
Yet, if you like comedy action flicks, this movie may be worth a watch. It's particularly great for watching with friends, as together you can laugh through the more cringe-inducing sections.
This movie also makes for a suitable date night movie thanks to the relationship between Shepard and Bell. It works wonderfully as a modern romantic comedy. However, you might want to warn your significant other beforehand of the film's flaws.
Final Thoughts
Though there are some moments of comedic brilliance, Hit and Run is such an inconsistent movie that it risks falling off the side of the road. The star power of Shepard and Bell is not enough to save this comedy action movie.
Consequently, Hit and Run is a disappointing car crash.
We give Hit and Run 2 out of 5 stars.
If you liked this article, you might enjoy our post on 'No Good Deed Movie Review'.
Latest posts by Max Roberts
(see all)