Many fans have anxiously been awaiting the release of their movies for quite some time now. If, like myself, you're an early fan, you'll remember the story's original form which was a Harry Styles fan fiction written on Wattpad.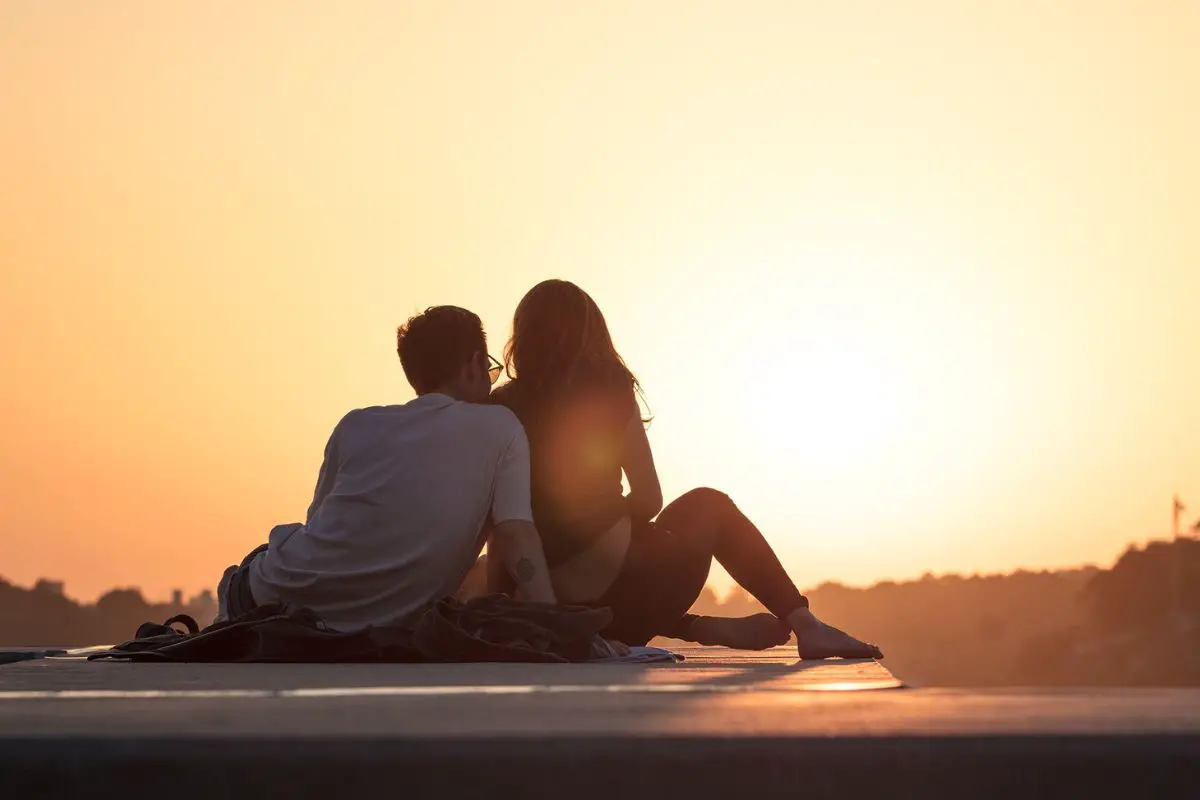 Well, the story captivated the hearts of many avid readers, so much so that it became a 5-book published series that also went down a smash hit. In fact, it even went on to become the amazing movie series that many watch today.
Tessa and Hardin's unconventional love story has had fans scrolling screens, flicking pages, and watching movie releases.
And if you've not yet had the pleasure of encountering what is likely to be your latest love story obsession, then it's about time you jumped aboard the bandwagon.
But it's important that you watch the movies in the correct order to really get a true picture of this twisting and turning love story. Luckily for you that's what I'm here for.
Best Watching Order
While some movies are not released in chronological order, these movies are. So there is really only one way to watch these movies. You'll see below the names of the movies and their release dates.
This is the order that you should watch these films in:
After (2019)
After We Collided (2020)
After We Fell (2021)
After Ever Happy (2022)
After Movies Descriptions (Don't Worry, No Spoilers)
After (2019)
Release Date: 11th April, 2019
Runtime: 106 minutes
Rating: PG-13
Directors: Jenny Gage
Tessa Young (Josephine Langford) is your typical hardworking good girl. She is a great daughter and girlfriend.
However when she meets mysterious and brooding bad boy Hardin Scott (Hero Fiennes Tiffin) everything starts to change. Tessa is left questioning the very fundamentals of who she is.
After We Collided (2020)
Release Date: 23rd October, 2020
Runtime: 105 minutes
Rating: R
Director: Roger Kumble
In the second instalment of the After movies, Tessa must confront some of the ugly truths that come to light about the origin of their relationship.
Can Tessa move past this hurtful revelation? Does she really know Hardin Scott at all?
While Tessa tries to process her pain, Hardin is hell-bent on proving to the love of his life that he is a new and improved version of himself all thanks to her.
After We Fell (2021)
By our third instalment, it is quite clear that Tessa and Hardin's relationship is by no means an easy one. And it doesn't look as if things are going to get any easier as Tessa prepares for her move to Seattle.
While it is clear that the passion between the two burns hotter than ever, will jealousy ruin everything they've built together?
After Ever After (2022)
In the final instalment of this epic love story, the couple come together to realise that neither one can compare themselves to who they were when this all began.
Tessa is not the perfectly sweet and innocent girl that she once was anymore than Hardin is still the cruel, uncaring, harsh man he was when she first met him.
They have both changed, but is that for the better or the worst? We'll have to wait and see.
Will The Order Change If The 5th Book Is Made Into A Movie
If you're a firm believer of reading-the-books-before-watching-the-films then you'll know that the fourth book isn't actually the last of the series.
The fifth book, Before, does not currently have any plans to be made into a motion picture.
However if it does, it may shake up the order you watch your movies since as the name suggests, the fifth book is actually a prequel.
However, the fifth book is intended to be read once you've finished reading the series. So I guess we will have to just wait and see.
After Books
If you've watched the movies, and are sad to be waiting for the next instalment in the series, then you could always give the books a read.
I always love to read the books as there is usually so much more to the story that you can't fit into that hour/hour and half movie.
The order of the books is as below:
After (2014)
After We Collided (2014)
After We Fell (2014)
After Ever Happy (2015)
Before (2015)
Frequently Asked Questions About The After Series
Does After Have A Sequel?
It does indeed. After We Collided followed the first film, and After We fell followed that. Currently there are three movies, though a fourth is set to follow in 2022.
Will There Be After 4?
Yes, as mentioned above After 4, After Ever After, is set to hit the big screen on September 7th, 2022 across the USA. The movie should be available in Europe around August 24th/25th.
Is There An After 5?
There is a 5th book called Before in the After book series. This book is a prequel. It has not been confirmed as to whether this film will make it to the screen.
What Age Is After Appropriate For?
I wouldn't recommend the book or film series for any child under the age of 15. This is because there are sex themes prevalent throughout.
Parental guidance is recommended for 15-18 due to some of the potentially harming messages contained throughout the books and films.
How Old Are Tessa And Hardin In After?
In the first film, Tessa is an 18 year old girl beginning her first year of college. Hardin is a year older than her, at 19 years of age.
Final Thoughts
For all of us Wattpad reading lovers, this movie has been a long time coming. We've soaked up every little detail of the story that author Anna Todd has to offer.
From its early rough drafting pieces posted on social media, to its cleaner cut published version, to its movie script adaptation, this love story that defies the odds has kept us all mercliessly in its drama-prone grasp. And I wouldn't want it any other way!
If you haven't given the movies a watch yet, it's time to get snuggled down with popcorn at the ready so that you can catch yourself uptodate for the final series that is on its way to the screen.
You should now know the order to watch the films in, as well as some background knowledge of what to expect from the films. I hope you fall in love with these movies as much as I did. Happy watching!
If you liked this article, you might enjoy our post on 'How To Watch All Captain America Movies In Order'.
Latest posts by Max Roberts
(see all)